Hey people, I just downloaded the single of Tane wo Maku Hibi (The 13th ED of Bleach), and it was without scans. So, I went on a hunt for the scans all over the web but the best I could find was the scans of the front and back of the CD cover, so that means it's without the booklet on the inside and the lyrics. :(
Gomen, it was the best I could do.
Anyway, I've also uploaded only the MP3 of Tane wo Maku Hibi as well. This one is the full version. I didn't realise the PV version wasn't the full version so yeah.. This one has an additional minute in it compared to my earlier upload. :(
I apologise again for the confusion.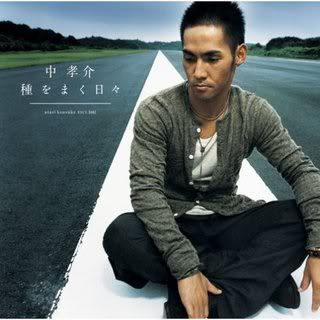 -------------------------------------
Bleach ED 13 Single - Tane wo Maku Hibi
Artist: Atari Kousuke
Release Date: November 14, 2007
---------------------------------------
Tracklist:
1) Tane wo Maku Hibi
2) Michi no Tochuu
3) Kotoba wa Iranai
4) Chikyuu Kyoudai
---------------------------------------
Download Link
Sendspace
Megaupload
MP3 Full Version (12.87MB):
Sendspace
Megaupload